Hey Butterfly....Open Up Your Weary Eyes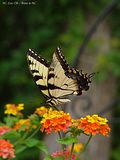 :) Oh my...it's NOT a Clay-related post!! You can click the pics to see larger versions of the photos.
I recently made a quick stop at the NC Zoo. I'm lucky enough to live relatively nearby. I love getting the opportunity to practice my other hobby...photography.
This past Saturday, Joey Cheek, from nearby Greensboro, made at appearance at the NC Zoo's "Zoolympics" (activities such as jumping for distance, races, navigation of a maze and other learning opportunities. The events educate children on the differences and relativity of human and animal abilities. The $1 charge to participate in the activities will be donated to "Right to Play.")
Joey won both gold and silver for speedskating at this year's Olympics. He brought the gold metal with him.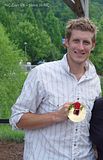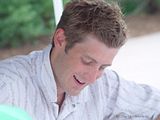 I wasn't able to stay as long as I had hoped, but I was able to get a few additional pics from the zoo. I've uploaded larger versions in the
Photo Gallery at Lordy Lordy Lordy
.